Chupacabra


Vital statistics
Species
Chupacabra
Habitat
Abilities
First appearance
The Kur Stone:Part One (mentioned)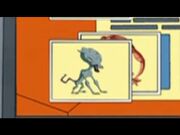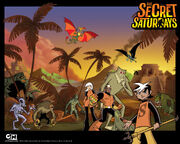 The Chupacabra is an alien like reptile that sucks the blood of small animals. It was first mentioned in The Kur Stone:Part One.
Biography
It's name translates to "Goat-Sucker", after it's first recorded victim. However, it has been also known for attacking pigs, chickens, and cows in addition to their common goat prey. It appeared in the episode Cryptid vs. Cryptid. Fiskerton was wrestling with it and threw it into the crowd. Then it jumped into the screen. Later, Doc opened the door for him, and then the Chupacabra was walking out in the line of cryptids. The Chupacabra was said to originate in Puerto Rico, but then slowly moved into Mexico, and then the southern U.S.A.
Series
T.G.I.S. The Saturdays, Ben Tennyson, and Rook Blonko team up to defeat Argost and Dr. Animo.
On Cartoonnetwork.com
In the Cartoon Network game, Code of the Cryptids a Chupacabra mobile wallpaper is available for download, when the player finds all the artifacts on all levels.
Trivia
There is a huge difference between the design for the Chupacabra in The Secret Saturdays and the T.G.I.S crossover special.
Community content is available under
CC-BY-SA
unless otherwise noted.