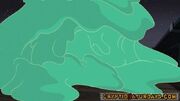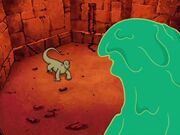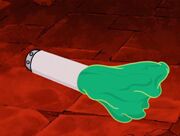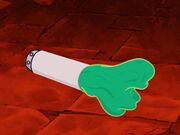 The Mississauga Blob is a sentient liquid cryptid that It made its first appearance in Once More the Nightmare Factory.
Biography
The Mississauga Blob is a moving, living mass of a green slime-like liquid. It can be seen in Argost's home, Weird World, and fighting along Argost later in the War of the Cryptids.
Community content is available under
CC-BY-SA
unless otherwise noted.