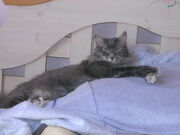 This is my cat, Silver. We got her on May 21st, 2005. I had just turned seven years old. It's actually a cute and funny story.
We had just moved back to California because my parents had a house from long before I was born. My dad and my brother had gotten to get a U-Haul for our stuff, and you could imagine his surprise that the moment he opened the door, a tiny little gray kitten was sitting in the driver seat and had hissed at him. I don't remember the whole story, but the people at U-Haul didn't know really anything about her, but my dad drove it back to our house with her behind the driver and passenger seats. That's when we met her. She was just a tiny and cute little ball of gray fur. I don't know how we convinced our mom, but we got to keep her! I think she came up with her name for her too.
Over the years, she became a lot of fun, and she was weird. She had four different kinds of moods throughout the year.
One mood: she would go into heat, and she would do the craziest things like, you know how cats seem to really like it when you pet the part right next to their tail on their backs? She would act like you just gave her an orgasm or something. I'm not kidding, lol. She also did this other weird thing where she would roll all around the floor like she had fleas (which she rarely did) biting her all over the place and she would reach out her paw, extended her claws, and drag herself across the carpet multiple times.
Second mood: She would act like the happiest and most annoying cat on the planet. You could do anything to her, and most of the time, she wouldn't get pissed off and try to bite/scratch you. She, specifically, loved to be around me. She'd sleep next to me or under the covers and follow me everywhere around the house. If I was in one room, you could bet she was somewhere very close by. If we were on opposite sides of a door, she would break it down to be on the same side of it as well. Not literally, of course, lol, but she tried. She would scratch the door or jump and grab on to the doorknob because she knew that's how doors opened. Eventually she'd just give up and lay right in front of the door until I opened it. She also meow'd a lot, and hardly ever stopped. And when I joined the workforce about 3-4 years ago, she barely stopped while I was gone. She had a tendency to lick you like crazy. She would literally lick any part of your body. The parts she liked to lick the most was your face and your hair. Although, boys' hairs, because I had long hair and she hated how it constantly got stuck in her spiky tongue. She would make a little cute noise inside her throat. I'm not sure how to describe it, but she would make the noise a lot, and I would talk to her in a high-pitched voice, and she always responded to it with that little noise, no matter what I said. I don't know how that started. My guess was that I had said something randomly in that voice one day and realized she responded to it while she was in this mood, and I just kept using it for her from that point on. There was one Christmas, I think in 2006 after we moved back to Missouri, my brother and I got stuffed animals, an adult with a baby. My brother got a gorilla with a baby gorilla, and we noticed that Silver one day just started carrying it around, I guess, in substitute of an actual kitten, as she never mated like she wanted to. It was weird, but she loved the little thing, and adopted it. But it wasn't the only thing she carried around. She loved socks like crazy, and you really needed to be careful when you took your socks off and where you put them, because if you put them where she could get to them, she'll always take it. Happened to me so many times. She'd gather them all up together like a litter. A litter of socks with a baby gorilla. But her favorite would always be that baby gorilla. She also did this weird messaging thing on my legs when I had a blanket over them. She'd go from one leg to the other and just keep messaging it until she was satisfied. And she would purr the whole time. This is my favorite mood of hers, although it was difficult to sleep with her in this mood because she hardly ever slept, especially not through the night, and she'd be meowing and licking my face, which was very annoying.
Third mood: The exact opposite of her second mood. She could not stand me around her, barely let me pet me, and definitely didn't let me pick her up. She'd also hiss at me if I took it too far. All she did in this mood was eat, sleep, and use her litter box. She wanted nothing to do with anything else, not even her poor baby gorilla. It was impossible to give her a bath because she wouldn't let me touch her. I definitely didn't like this mood of hers at all.
Fourth mood: Basically an inbetween of moods two and three. She wasn't super duper happy or super duper mad. Just going with the flow, I suppose.
There times where I would pet her in some ways, or sometimes wrestle with her, and she would be really mad. I could literally see the anger in her face, and knew she wanted to attack me. Usually she attacked my legs and bite and scratch the living hell out of them. I could only stop her with a spray bottle or going to another room and shutting the door behind me until she calmed down. At least she calmed down really fast, like in five or ten minutes or so, as long as I didn't continue to (unintentionally) provoke her. As a child, I wasn't the best to her. I would dress her up in one Build-a-Bear outfit for Halloween, which did kind of fit her, but she hated it, lol. I did things, like zip her up in a suitcase for whatever reason, and as a result, she grew a severe hatred for suitcases. Whenever we moved one, she would attack and hiss at it like crazy. Possibly out of PTSD, lol. She would hiss at it so much that you could eventually smell her hissy breath, and it smelled awful.
In that picture above, it was taken on April 29, 2011. She was just taking a peaceful nap on my bed in our previous house. She loved laying in the sun. Even if it was shining out of one small window, she'd lay it. She'd even moved when it moved. Unfortunately, our current house doesn't allow much sunshine in, so she lost that enjoyment a few years ago.
Sadly, on April 3rd, 2019, at almost exactly 10:00 pm at night, Silver passed away in my arms. She was almost 14 years old.
We discovered a few months ago she had a lot of weird bumps on her tummy, and we could tell they were tumors. She had cancer. We tried to treat them with Frankincense, and she seemed to respond to it well. Most of them seemed to shrink. She was in her happy mood just two months ago. But then she quickly went downhill about roughly one month ago.
First, it started with her hardly eating. She would jump onto a high place and staying up there to sleep for hours. I would climb on to something just to see that she was still there. We didn't want her dying up there, so when she jumped down from it, we kept the door closed so that she wouldn't jump up there again. So in place of that, she went to another room and laid under one of the beds. However, it was on a second floor, which meant she would have to climb up stairs, and maybe a week or two later, she could no longer do that and stayed on the first floor. My mom had suggested I put some towels in a big enough bucket for her to lay and pass away peacefully and comfortably in it. I had doubts that she would lay in it, because she was very picky about what she would lay on or in, but to my surprise, she did lay it in it within a day or two. Her body quickly became malnourished. It was like a walking skeleton with skin and fur on it. You could feel the outline of her bones. She could barely walk. She would not let us pick her up because of how much pain she was in. We quickly realized her back leg was swollen, but we didn't know why. She limped on it and then just started dragging it. She did manage to continue eating, but we had to put the bowl right under her face. Although this past Friday, I was making tuna for lunch, and I was surprised to find her standing right next to me waiting for the tuna can. Now, it wasn't entirely unusual, as whenever I had made tuna, I always gave her the can to lick clean as she loved tuna, but given the circumstances of her current state, I didn't expect her to be waiting for me like she always had been, so I gave her the can that day and she licked it clean like she always did, for the last time.
Almost a week before, she had stopped using the bucket to lay in, and we believe she couldn't lift her body in to it anymore, and she had began laying under our kitchen table, so we moved the towels under there. We continued to feed her, but we never saw her drink any water. I had noticed how the area around her litter box was wet, which told me that she wasn't able to get into her litter box to use it. Leading up to the last day or two, she stopped eating. She could barely walk anymore. When she tried to, she would just randomly fall to the floor. She tried jumping on to things, but she wouldn't be able to and would completely run out of breath. On her last day, she appeared to be blind. Her eyes appeared glassy. My mom suggested that she needed me to be with her, that I would help her let go. We lifted her back into the bucket with the towels, and she couldn't fight us as she had no more strength to do so. I carried her to my bedroom and put her on the bed next to me. She didn't like it and wanted to move, but I had settled her back down and continuously caressed her face to let her know I was there and that she was ok.
I eventually picked her up and laid half of the front of her body on top of my thigh, like she had always done throughout the years in her happy mood. She was breathing hard, and I could hear it. She had been doing so all night. Throughout this entire time, I would always check to see if her tummy would rise and fall with her breathing like it always did to tell whether she was still alive or not. This night, she had continued breathing until, suddenly and finally, she went silent. I checked her tummy and it was no longer rising up and down. My mom had decided earlier that it was time we took her to the vet to finally put her to sleep. We were going to take her the next day, although my mom didn't expect her to live through the night, and she was right.
I had been mentally preparing myself for this for weeks. Ever time I thought of it, I would break down in tears. Silver was the first pet I ever really had. She had been a part of most of my life. As long as I could remember. Sometimes she was a pain in the ass, but I loved her so much despite it.
After she had taken her last breath, I sobbed so much. Her time had finally come. I called out for my mom and she came to see her. We had looked at her tummy now that we were finally able to, and tumors had definitely progressed. At this point, as I'm writing this, she had passed about two and a half hours ago. Her body is lying on my side just like it was when she passed, wrapped up in one of the towels she was lying on, as I cherish these last moments with her and figure out what to do with her in the morning.
I did not think I would be home when she passed away. I was so afraid to come home from work every day and have my mom tell me that she was gone. I was grateful, at least, that that didn't happen. That she didn't leave without me being there for her during her final moments. I don't think she would have wanted it any other way.
I love you, Silver. I will miss you so much, and I will never forget you.
| | | |
| --- | --- | --- |
| " | I hope that Heaven's given you. a second chance. | " |
(\_/)
( o.o)
(U U ) This is Bunny. Copy and paste Bunny into your profile to help him gain world domination. (Do it now!)
Welcome to my Userpage!!
Hello <insert name here>, and welcome to my profile!
I just would like to say that, as you can probably tell from my screen name, I absolutely love the Percy Jackson and the Olympians series as well as the Heroes of Olympus. They are my most favorite books of all and I can't say which book is my favorite because most of them are just so good. But I can tell you my favorite characters.
Percy is my number 1 favorite of all (duh) because he's just the nicest guy I've ever read about it. Annabeth is my second favorite demigod, even though she's a pain to Percy sometimes. I also really liked Luke, despite what he did.
I am currently writing a story about Annabeth and her best friend that is my own character. Her name is Jasmine and I absolutely adore her. The story is published on fanfiction.net (a link to it down below), with the prequel to it about Jasmine's parents as well. I've created a wiki for those stories, When Worlds Collide Wiki, and publish them on there too, and a couple of other sights.
The story will follow the book series as much as possible with the addition of Jasmine, but it will be in my version of it with a few other extra characters of my own. Here's the summary for it:
Annabeth has spent most of her life on her own, before she ran away. But what if she wasn't alone? What if there was someone with her? Someone she could count on, someone who cares, beside her wherever she goes? Annabeth will learn just how much she needs her best friend, and how much her best friend needs her.
Now, about Percy. Unfortunately, he won't be in the story for a while, which sucks because, as I mentioned, he's my favorite character. I can't wait for you guys to see it. Or read, actually.
I am a huge fan of How to Train Your Dragon. I just adore Toothless! He is so loyal and just so cute! I have yet to read any of the books, but I have watched both of the movies and every episode of the series and I will always continue to do so because it's just the best. He's also in my story. I just couldn't not add him to it.
I am an admin on way too many wikis to list, but the most imporantant one is, of course, the How to Train Your Dragon Wiki. That wiki has the most incredible users I've met on Wikia, ones who really just want to focus on How to Train Your Dragon and it's wiki and nothing else. They're not really that interested in socializing, which I guess is just fine with me since I'm not much of a socializer myself. They also take part in the wiki's Discussions, every once in a while, and they don't seem to have any problem with them either, unlike most other wikis I've seen.
Send me a message on my talk page/message wall if you wish to speak to me about whatever you want!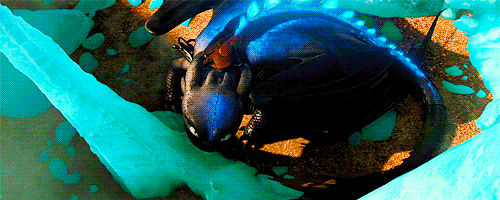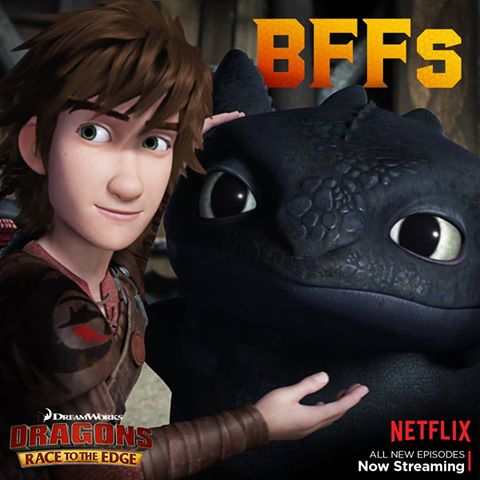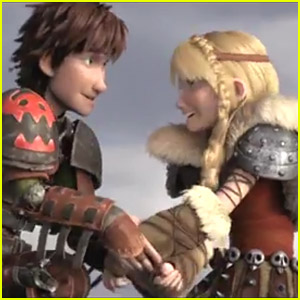 I do not believe the definition or meaning of respect ever changes. Unfortunately, many people have different interpretations of what the definition of respect is, mostly due to what they were taught it means, and through reading what others have said about it. It is true that many children in modern times do not have respect instilled in them, but it is important to grasp the true meaning.
I think that even a great many Martial Artists do not really understand the original meaning of the word. The etymology of the term comes from the Latin "respectus," which is the past participle of "respicere." This means to "regard," or "look back at." The Latin term "specere" means to "look at" as in the words spectacle and spectator.
To respect something or someone is simply accomplished by the observer looking at the object or person, and deciding in their own mind if they see any value or worth. In many cases, it is looking back on the history, or past deeds, and finding value in where an object comes from (enhancing its worth), or what a person has done.
In this regard, respect is in the eye of the beholder, and can only be possessed within your own mind based on what you value. Contrary to common slang, it is really not something that we "give" or "get." We cannot "demand" it or "earn" it, because it is not an object to be passed around. These are idioms that misrepresent the true nature of the term respect. Many people use those terms and phrases because we have heard them before, and they made sense to us. However, they really do not speak accurately to the true nature of what it means to respect someone.
Young people often do not respect others, nor do they display a respectful manner or attitude because they have not been taught the value of things. They don't take care of personal property because they usually don't have to work hard to earn the money to buy it, or replace it when it is lost or damaged. They don't treat other people with kindness or courtesy because they don't value friendship, and don't understand what it means to be a good friend. They don't respect their elders and teachers because they don't value the knowledge and experience that we have to offer them.
Respect is a constant that remains the same, but what people value that leads them to feel a sense of respect for someone or something might change.
It usually changes with age, maturity, and the experience of life when failure to observe the value of things creates hardships for one's self.
Some people never learn this lesson.
The Martial Art is an education about life where the value of all things is at its core—especially knowledge, education, and people.
Thus, respect is essential to who we are, but it dwells within us, and can only be expressed through words and actions that share how you feel.